It has been another nice day here today, sunny and fairly warm for this time of year. I have made 12 Fat Book Pages today for the Craft Swap Forum swaps (Winter and also Flowers). I made 3 different designs, but made 4 of each.
The first two are Winter ones and I used Joanna Sheen's Victorian Christmas CD for the images. The angel one, I just added some Glamour Dust on the fairy's wings, the little star and I wrote the word winter with glue and glittered that also - I then outlined the image with Silver krylon pen and added it to the page and finished it off by adding some white fibres down the sides. The orange fbp I just put some glamour dust around the oval.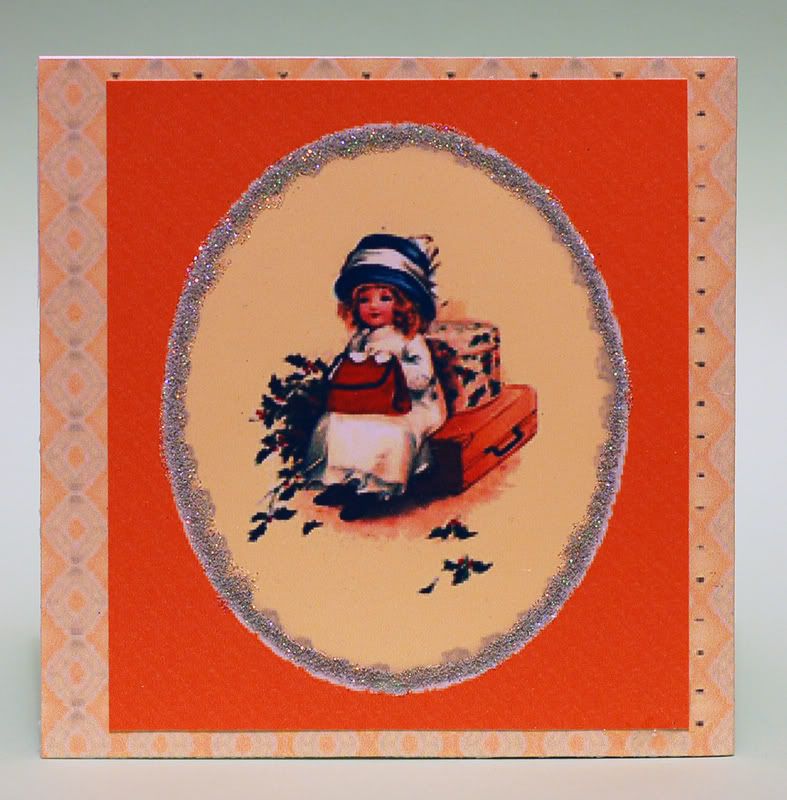 The last ones I made are decoupaged pink roses which I downloaded off one of the free sites a while ago. They have 5 layers to them, but it doesn't show too well in the photo - I just added them onto the cardstock which was covered with a matching backing paper and added some pink fibres.