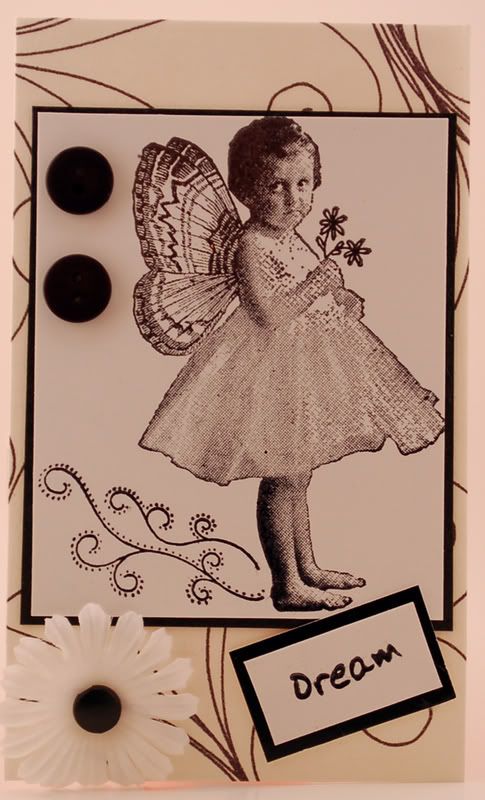 This is the first Skinny I have made. For those who don't know what a Skinny is, it is simular to an ATC but the size has to be 3" wide x 5" tall. As with an ATC, you can decorate / embellish it how you like.
I cut my card to size and covered it with a swirly background paper. I stamped my little fairy (lLost Coast Designs) stamp onto white card using stazon black ink and then layered this onto some black card. I used my "Dream a little dream" stamp and just stamped the Dream onto white card and layeed it onto black card to match the main image. I then added 2 papermania black buttons and a papermania flower attached with a black brad.
I made this for the
Skinny Saturday challenge
blog - this weeks theme is open, so you can make what you want.
please click to view larger