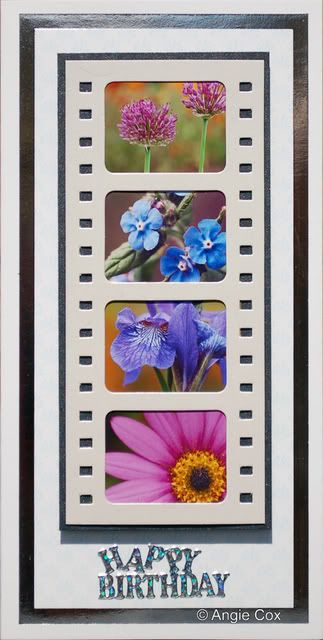 My husband asked me to make a card this morning for one of his photography friends whose birthday is today. He wanted it to have something to do with cameras. I printed some photo's which hubby had taken of flowers and put them behind a die cut film strip. The DL card I used is silver foiled and has a very pastel print, which doesn't show up in the photo. I really don't like making mens cards as I find them so difficult to do.
I've just noticed that this weeks challenge on
Papertake Weekly
is to make a man's card - so it's not a traditional man's card, but hopefull it will be okay.